Why migration from
Magento 1.x


to

Shopify

is recommended for you?

Magento has already announced the End of Life for it's Magento 1.x version from July 2020, which means no quality fixes or security patches will be deployed for Magento 1.x after July 2020,

All Magento users can stick with the Magento platform and upgrade their respective stores to the Magento 2.0 OR they can migrate existing stores from Magento to Shopify.
Shopify is an establisted hosted eCommerce Platform
Numerous businesses including Magento 1.x around the globe are now switching to Shopify. It has many advantages over Magento 1.x such as Magento is open-source software that requires you to provide hosting whereas Shopify is itself a hosting platform that can manage all your hosting needs. Wide range of available Apps on the Shopify store will fulfull your exisiting requirements.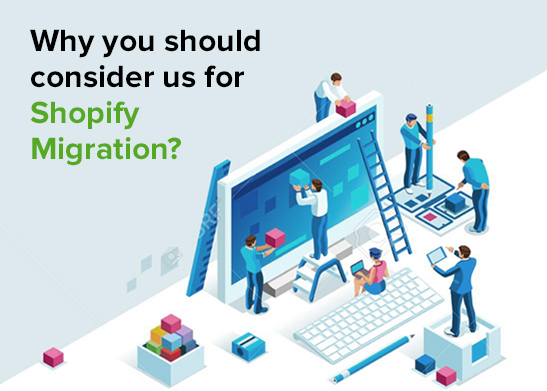 Experienced Team
We have experienced team developers who are equally expert in both Magento and Shopify, which leads to the smooth migration process. Having a good experience in Magento is key for migration to the Shopify store. We have migrated small to medium-size stores.
Customization
Customization is key, if you want to add some custom functionality after migration from Magento 1.x to Shopify, our skilled developer will assist you.
SEO Support
SEO support is crucial for any migration process, it is natural to have a difference in traffic after migration due to change in the platform but if it is not handled by the expert team, it may result in huge loss to traffic and rankings. Our Digital Marketing team is highly skilled in the migration process, especially for eCommerce platforms.
If you are planning to migrate your e-store
to Shopify successfully, follow the below-given steps:

Set Your Goals & Prepare Accordingly
After you have analyzed why you need to migrate your store, the first thing to do is prepare a complete database about your current website that contains every important information. These are details such as which page has the most traffic, which page has the higher conversion rate, etc.

Choose and Set a Site Design
The next thing for you to do is select a design for your site. Well, the primary way to do that is by using the same design as before. It can at least help you get a start and allow customers to identify your brand without any difficulty.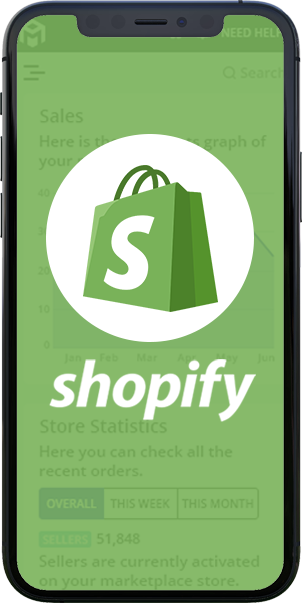 Install Apps that You Want
In the Shopify app store, you will find plenty of applications that suit the different needs of your website. You can check how many of these are already available on your theme. If it helps you, you can create a list of apps that you need for the store. Then you can make the purchase.

Migrate Your Data
For migrating your store from Magento 1.x to Shopify, you will have to move your product data, customer data, and content. As the name suggests product data is the information of every item listed on your e-commerce site that you can migrate in a CSV format.
Benefits of Migration to Shopify
Are you ready for the Magento to Shopify Migraton?
Please share the detailed requirement for the migration, we will review and get back to at the earliest